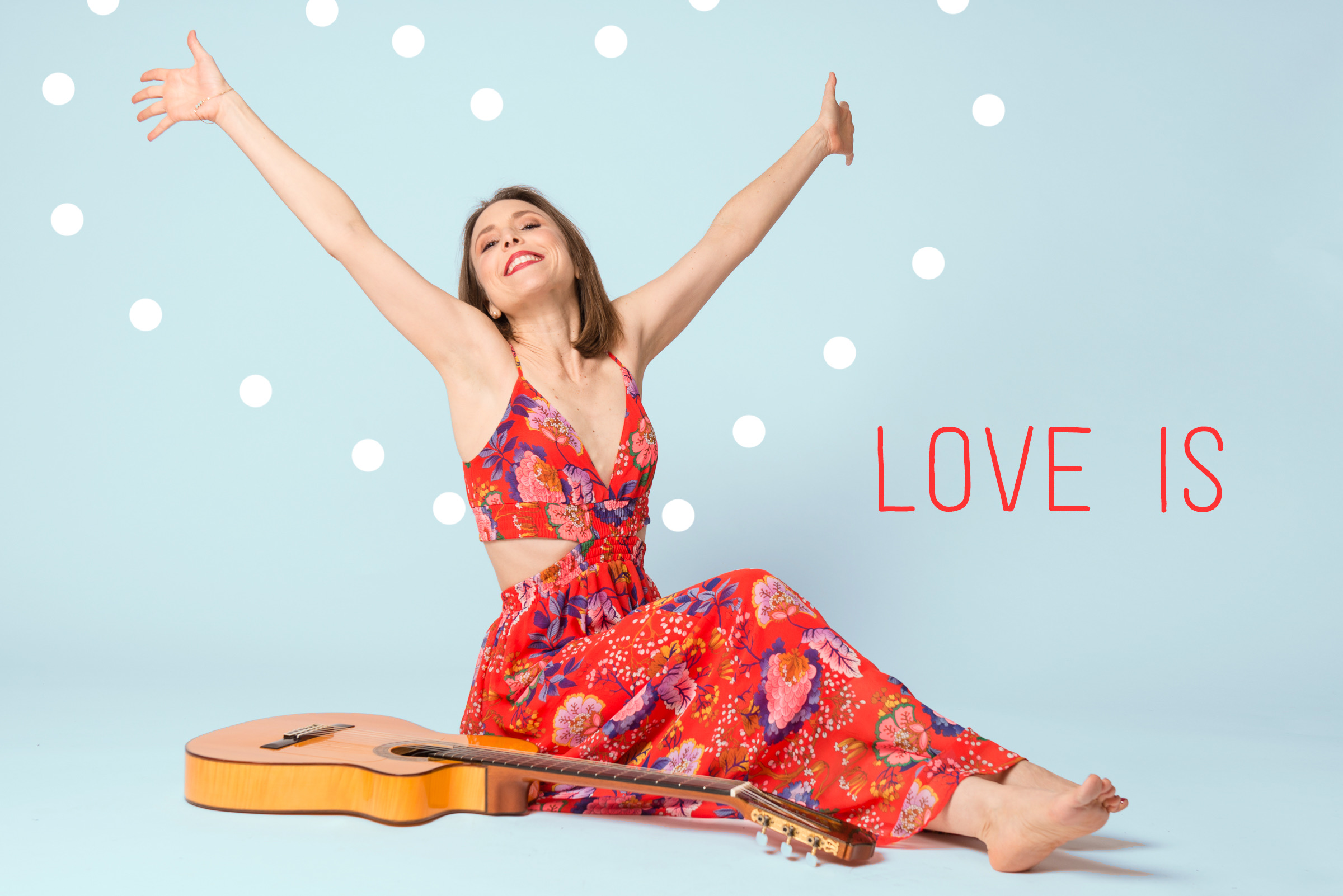 "Somewhere out there near the newly discovered black hole exists a nexus where the innocent, playful sides of Lisa Loeb and Norah Jones collide. Celeste is the result of that particular big bang. Quirky stuff almost too cool for kids, this little gem of kiddie pop is a real delight…"
"Love Is Te Quiero is a celebration of hyphenated heritage (Celeste herself is Cuban-American) and love in two languages, inspired by her hometown of Miami.……The music is also a joyous blend of influences, interweaving bluegrass, Caribbean, Latina American, and contemporary styles."
My name is Alina Celeste, I write and perform songs and stories in Spanish and English for kids and families. I also teach workshops and classes for educators, children's librarians, early childhood centers and elementary schools. My new album came out on May 24th, 2019. It's called Love Is Te Quiero. That means "love is I love you," which is a silly, simple way to describe all the wonderful kinds of love there are. The album is a collection of Spanish and English songs that celebrate a childhood in two languages and all the different kinds of love.
I am currently on tour!! Check out my schedule to see me live.
I also upload weekly videos for kids, people who know kids, or work with kids, on my YouTube Channel, which won a Parents' Choice Gold Award last year. Go ahead check it out and subscribe while you're there!
Check out my Instagram for updates and extra content and sign up for the newsletter for a chance to win a free download!
Want me to come to your neighborhood or school? Contact me here.